Contact
Do you have any questions? Please do not hesitate to contact us.
Bernhard Dietrich leads the Competence Centre.

Bernhard Dietrich has a degree in agricultural engineering (TU Munich-Weihenstephan) and a degree in industrial engineering (TU Munich). After his first professional position as a consultant and project manager at Roland Berger und Partners (1990-95), he joined Lufthansa and worked in various managerial positions and business units in the Lufthansa Group until 2019. Most recently, he was the head of the Environmental Concepts Department of the corporation. He also taught at the Frankfurt University of Applied Sciences as a lecturer for sustainability management in the aviation and tourism industries.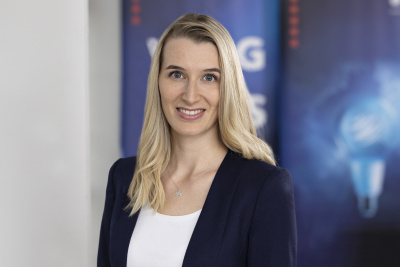 Léonie Lauer ist responsible for "Communications and Network Management".
Léonie Lauer holds interdisciplinary degrees in Journalism and Environmental Sciences (M. Sc.). She is a communications expert for energy, sustainability, environment and climate protection. After her studies at the Institute of Journalism at TU Dortmund University she worked as a journalist for various media. More recently, Léonie Lauer worked in communications in the energy industry where she designed communication projects for topics like renewable energy, climate protection, and sustainability.
Alexander Zschocke is responsible for "Sustainable Aviation Fuels" at the Competence Centre.
Dr Alexander Zschocke is an economist (University of Cologne) and specialist in Sustainable Aviation Fuels (SAF). He worked for 30 years at the Lufthansa Germany in various functions. At the same time, he was also engaged in projects by Thomas Cook, BMI, aireg / DBFZ, SunExpress and as an independent consultant. Dr Zschocke has been working in the SAF division since 2010 in projects like the burnFAIR, HBBA and DEMO-SPK. He also was the Chairman of Flightpath 2020 of the European Commission from 2013 to 2016.
Nina Dietrich is responsible for the topic "Sustainability Governance" at the Competence Centre.
Nina Dietrich holds interdisciplinary degrees in International Relations (Goethe University Frankfurt, Technical University Darmstadt, Universidad Nacional de Colombia) and European Studies (University of Southern Denmark). Her first professional experience was in international development cooperation (incl. German Agency for International Cooperation, INTERPOL, KfW Development Bank), where she worked on climate protection, strategic planning and infrastructure development. More recently Nina Dietrich worked on sustainable mobility development in a management consultancy and a regional innovation platform.
Julian Stenmanns is responsible for the topics "Noise, Environmental Protection and Sustainable Airport Operations".
Dr. Julian Stenmanns is a geographer and deals with issues of environmental and noise protection as well as sustainable air traffic. After studying human geography, political science and sociology at the universities of Frankfurt am Main and Glasgow, he was a research assistant at the geography institutes of the universities of Frankfurt am Main and Bayreuth. There he conducted research on economic and transport geography issues and taught in various bachelor and master programs.